One of the many challenges facing companies within the digital domain is the ability to adequately safeguard their in-house assets against theft, corruption and similar external threats. This can prove to be difficult for several reasons. Perhaps an existing IT team does not have the time or the resources required to devote to this area. Or, a growing enterprise can suddenly find that their existing software has become outdated. Regardless of the motivation, the fact of the matter is that asset security is essential to guarantee a smooth workflow. Let us look at some areas and solutions that a third-party IT services firm can offer.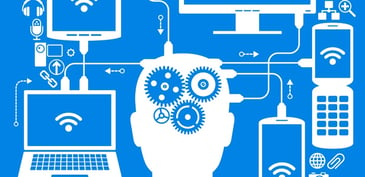 The Redundant Edge
Redundancy is obviously critical in terms of data retention in the event of a system crash or a network failure. Unfortunately, many businesses do not have a well-rounded plan in place should such an event occur. This can inevitably lead to data loss and sensitive information may likewise become compromised. Outsourced solutions will often provide cloud-based storage as an extra form of redundancy. Should a sudden problem arise, all information will remain safe within the virtual world and away from prying eyes.
Whether referring to phishing, malware or Trojans, viruses are continuing to evolve at a breakneck pace. This is the primary reason why generic or off-the-shelf solutions are normally not applicable for enterprise-level organisations. Spotting the latest threats is becoming increasingly difficult and an approach embracing a "one-size-fits-all" attitude is simply no longer sufficient. Many modern IT services revolve around creating bespoke software bundles which are capable of detecting and thwarting industry-specific threats. These are quite proactive in their design, so the chances of an infection or a similar type of breach occurring are dramatically reduced.
Bespoke Firewalls
A highly specialised firewall is likewise able to protect critical in-house assets while not compromising regular communications requirements. This is obviously much different than a standard firewall, for greater levels of security and encryption are offered. It is quite common for a managing provider to develop such a barrier around the needs of the organisation in question. Thus, the entire system will become much more protected and streamlined. Should a problem be detected, it can be quarantined and eliminated before any real damage is done.
Scalability
Another facet of IT security involves the flexibility of a system. This can represent a major sticking point for in-house teams, for common architecture is often unable to efficiently cope with changing demands. As a result, levels of security may no longer be sufficient. It is critical that network architecture is able to be upgraded or downgraded as may be required. Outsourced solutions are able to provide second-to-none levels of scalability; ideal to meet the discrete requirements of a changing digital landscape.
High-Level Encryption
Encryption between multiple parties is another area which should be addressed by a business. Modern methods such as 256-bit SSL encryption provides an additional layer of security. This is the primary reason why many online financial portals will frequently employ such an option. VoIP communications and P2P digital transmissions will both benefit from these advanced algorithms.
There is no doubt that protecting critical assets should be one of the top priorities for any business. IT Force is pleased to be able to provide dedicated IT services and bespoke solutions based around the needs of the client in question. As threats and dangers continue to evolve, these methods will constantly improve. Please contact us to learn what additional options we are able to offer your firm.